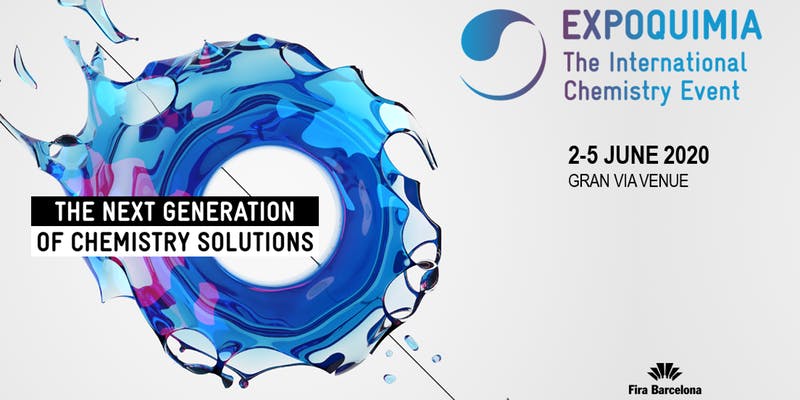 Expoquimia hosts Industrial Dialogues webinars joined by ICMAB researcher Nora Ventosa
The International Meeting for Chemistry Expoquimia will be hosting the INDUSTRIAL DIALOGUES Webinars, a total of 4 seminars discussing different topics related to the cores of the triennial meeting: circular economy, digitalization, and technology transference. This last topic will be covered by Nora Ventosa, from the Molecular Nanoscience and Organic Materials (NANOMOL) group.
Expoquimia is an International exposition that takes place in the Fira de Barcelona with the objective of strengthening the chemistry sector. This year's event has been postponed to 1 - 4 December 2020, so the organizers have put together interesting online events to make up for this unfortunate situation.
Industrial Dialogues
INDUSTRIAL DIALOGUES will be happening 2 - 5 June 2020, covering different topics. It will start with an inauguration lead by Carles Navarro, President of Expoquimia, Bernd Roegele, President of Equiplast, Giampiero Cortinovis, President of Eurosurfas, Pilar Navarro, Director of Expoquimia, Equiplast and Eurosurfas.
The second date will be hosted by 3D Lab Project Director Ferran Fillat, from the Parc Taulí Hospital Universitari, who will be moderating a round table on "Flexible Fabrication. Finding answers to the sector's challenges. COVID19 success cases".
On 4 June, NANOMOL researcher Nora Ventosa will be moderating the roundtable on the topic of technology transference both as a researcher and as part of the Expoquimia Organizing Comittee. The discussion will be focused on the topic "Creating tools to make innovation a reality. Science and Industry in Action".
The last round table will be hosted by Alicia Martin from Plastics Europe on 5 June, covering the topic "Celebrating Environment Day with success cases in the "new reality". This discussion will close this event that hopes to bring industry leaders and researchers together.
You can register to any of the webinars on the Expoquimia website and follow Expoquimia on Twitter for more updates on the event!
Cover image: Banner for "Expoquimia: The International Chemistry Event" 2020