27 SEPT 2019: Global Climate Strike
The ICMAB stands in solidarity with the global climate strike and supports global climate mobilizations.
We are a reserach center concerned about the energy transition, the reduction of fossil fuels, the air and water pollution, and many other environmental aspects. Much of our research focuses on these topics, especially:
Research on new materials for energy conversion systems: organic photovoltaics and thermoelectrics, lead-free perovskites, etc.
Research on new materials for energy storage: calcium, sodium and magnesium-based batteries and, gaphene-based supercapacitors
Research on new materials for energy transport systems: scale-up manufacturing of superconducting tapes
Research on bio-materials as substitutes for more contaminating and toxic ones: bacterial cellulose, etc.
Research on new materials for a new electronic paradigm: organic and flexible electronics, oxide-based electronics
Reserach on green methodologies for synthesing products: supercritical CO2, low temperature processing, low-cost and fast processes, etc.
As an institution, we have been working for many years to improve our efficiency by replacing much of the lighting in the centre with more efficient lights. We are currently working to improve our waste management and to reduce the amount of waste generated, especially plastics. We know that we still have a lot of work to do, but we are working with the aim of reducing our ecological footprint!
We support all global climate mobilizations and we encourage all our staff to participate in today's strike!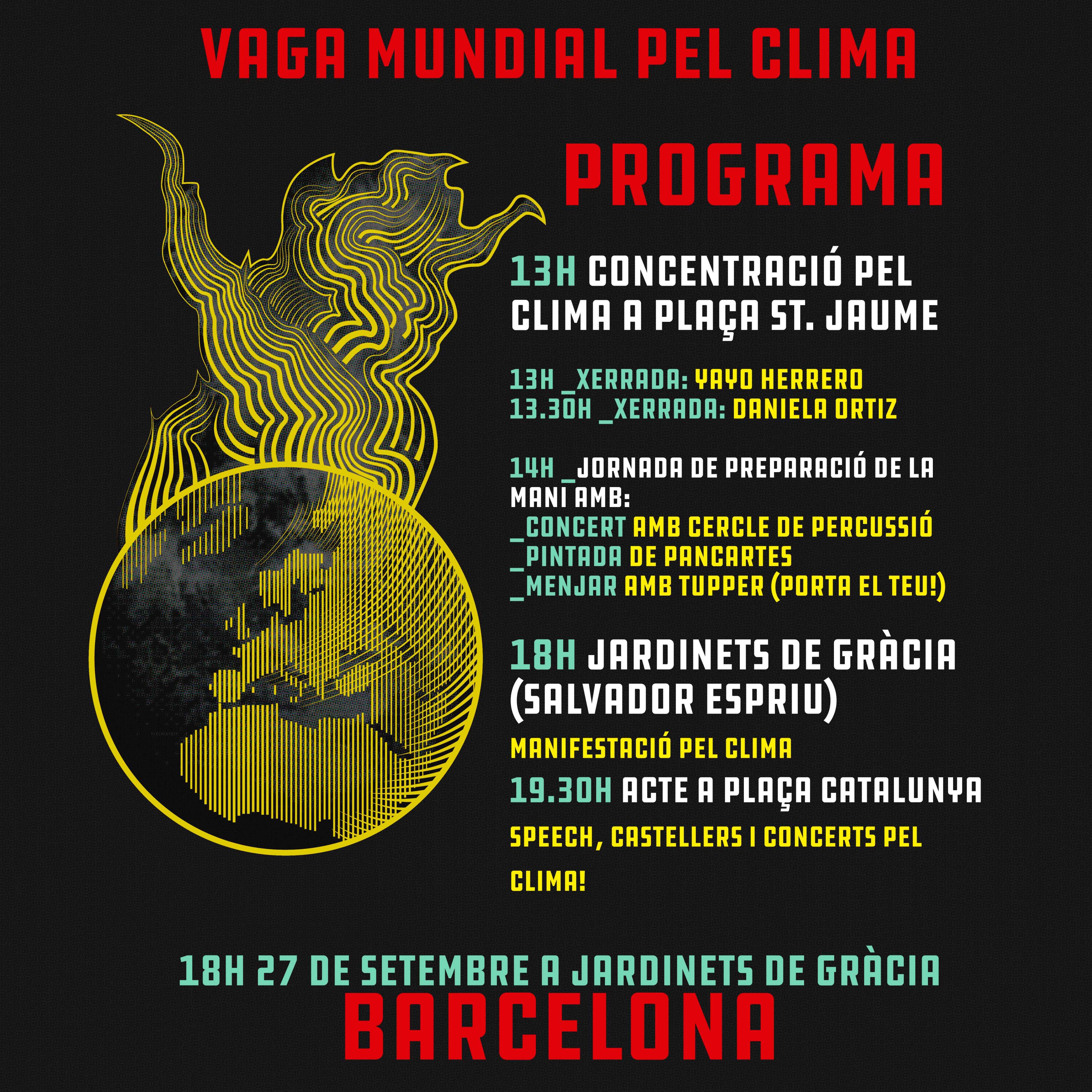 QuèQuiCom (Canal 33) – Canvi Climàtic: nivell crític
More information: